FOURTH GRADE PARENT DAY!
Our 4th Grade celebrated their Parent Day on February 6. The students and their families completed a Valentine's Day service project for the Veteranss, two STEM projects including the use of a QR reader app, and the most favorite project of all was making the Thaumatrope, which is a Victorian toy constructed from a simple disk or card featuring a different picture on each side and attached to a straw. When the straw is twirled rapidly the card rotates on its axis and the two images appear to combine. One of the parents who attended Parent Day commented: "Both my son and I had great fun at the Parent Day yesterday, it was a great experience. Thank you for your tremendous efforts and dedication for an enriching experience. All the activities were so interesting and engaging, it was a fun filled and educational at the same time."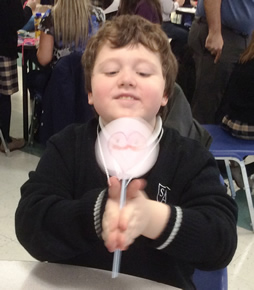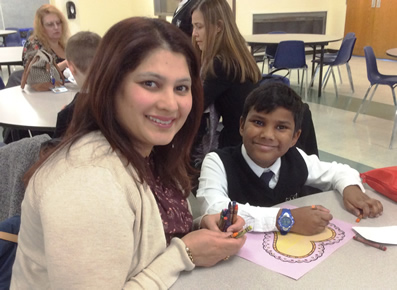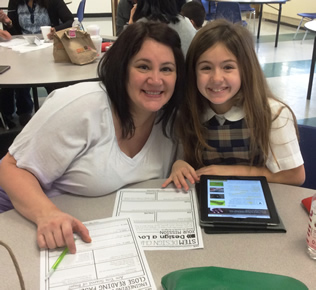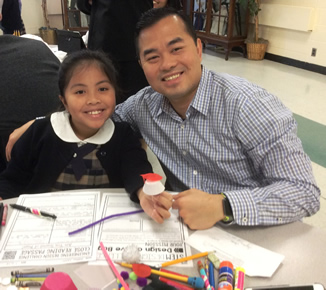 See more photos from this event on our Facebook page.