KINDERGARTEN STUDENTS CELEBRATE FIRST "KNIGHTS OF ACCOMPLISHMENT" AWARDS
The Knights of Accomplishment Awards for the first quarter of the 2019-2020 school year were presented to students in Grades K to 4 at the first of two awards ceremonies that mark the end of the first marking period. Pictured below are the Knights of Accomplishment from Kindergarten, who were very excited to receive their first Knights certificates as St. A's students.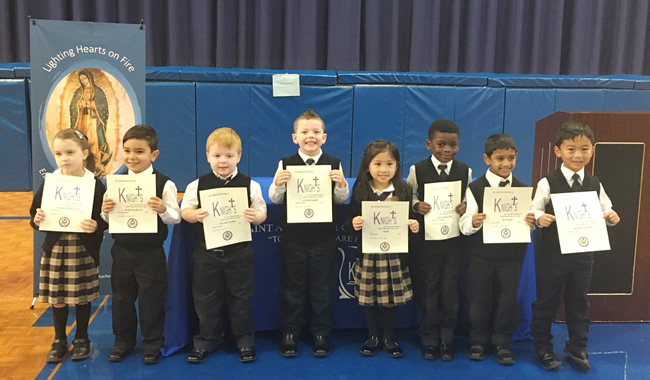 Grades 5 to 8 will receive their Knights of Accomplishment awards and Honor Roll certificates at a separate awards ceremony to be held next week. Congratulation to all of the First Quarter honorees!