Sports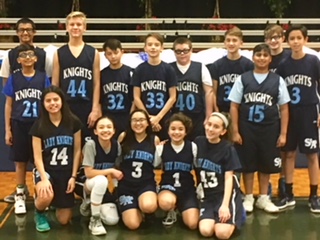 Come meet the St. Augustine of Canterbury KNIGHTS
The St. Augustine of Canterbury's Athletic Association consists of all the school parents whose children are involved in the sport's program. Basketball, volleyball, softball and cheerleading are offered. The program is sponsored by dedicated volunteers, headed by an Athletic Board. The mission of the St. Augustine of Canterbury Athletic Association is to foster the spiritual, social and athletic growth of all students. We are dedicated to providing a program that develops teamwork, good sportsmanship and self-discipline.

Athletic Association Bylaws

Welcome to the Athletic Association / Registration Form

Sign up for Board / Committee / Coach
FORMS REQUIRED FOR SPORTS AND CHEERLEADING (GRADES 3 - 8)
Please read the following bulletin detailing the new forms required by New Jersey Department of Education for children participating in intramural sports:

Forms Required for Sports and Cheerleading (Grades 3 - 8)

Click on the links below to download the forms.

Annual Athletic Pre-Participation Physical Examination Form

Health History Update Questionnaire

Sudden Cardiac Death in Young Athletes Pamphlet

Sudden Cardiac Death Pamphlet Sign-Off Sheet

Sports-Related Concussion and Head Injury Fact Sheet and Parent Acknowledgement Form
Basketball – Boys and Girls (Grades 3 – 8)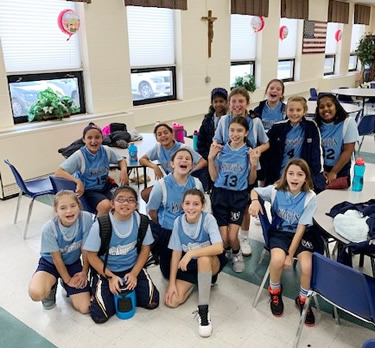 5th Grade Girls 2018-19
Girls Softball (Grades 6 – 8) - Lady Knights Softball team
Volleyball (Coed) (grades 6 – 8)
Cheerleading (grades 3 – 8)
Informal six week basketball clinic for boys and girls in Grades 1-2